Using Cloud Computing for RNA-seq: Tutorial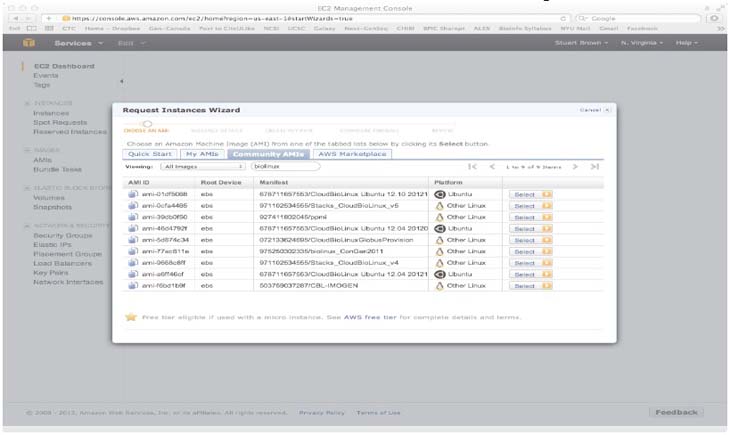 Stuart Brown
NYU Center for Health Informatics & Bioinformatics
The full tutorial is available in a PDF file. To view the PDF, click here.
RNA-seq Measures Gene Expression
Takes advantage of the rapidly dropping cost of Next-Generation DNA sequencing
Measures gene expression in true genome-wide fashion (all the RNA)
Also enables detection of mutations (SNPs), alternative splicing, allele specific expression, and fusion genes
More accurate and better dynamic range than Microarray
Can be used to detect miRNA, ncRNA, and other non-coding RNA
RNA-seq is very compute intensive
Billions of reads
Large file sizes (tens of GB)
Alignment to complete reference genomes
Spliced alignment
Like most genomics research institutes, NYU has purchases substantial High Performance Computing (HPC) resources to support our NGS lab.

Cluster of servers
Machines with large amount of RAM
Data storage and backup system
Cloud = Renting Computers
Instead of buying a High Performance Computing system, rent time on one from a vendor
Amazon EC2 has simplified this process
Scalable: Pay just for the computing you need, only when you need it.
Also has benefits to move and share data among many users at different institutions with different security policies
The rest of the tutorial is available in a PDF file. To view the PDF, click here.